Preventive Dentistry in Hollywood FL
Is it time to schedule a preventative dental checkup with Dr. Giraldo? Good oral hygiene at home and scheduling regular checkups with us you can help keep your smile bright and healthy for many years to come.
Keep Your Mouth Healthy and Happy
Preventive Dental Care Treatments
A combination of routine dental check-ups, cleanings, deep cleanings, sealants and fluoride treatments for kids along with great brushing and flossing habits will help you maintain a healthy and happy mouth. Preventive dental care is the answer to maintaining and preserving your teeth throughout your lifetime. Good oral health means you are less likely to impact your general health and help avoid potentially expensive dental procedures in the future.
Dental Exams
When you visit us for a routine dental exam, we work together to improve both your dental health and prevent undetected dental issues from becoming more severe problems that cause pain, gum disease, and even tooth loss.
Teeth Cleaning
During your routine dental cleaning by our trained dental hygienists at Brilliant Smiles of Hollywood, you can relax and rest assured that you are in for a pain-free experience that will leave your teeth looking and feeling great.
Deep Cleaning Scaling & Root Planing
If you have plaque, tartar, and bacteria built up beneath the gum line, you may need a deeper cleaning to remove this buildup and prevent the condition from advancing.
Tooth Sealants
Brushing isn't always sufficient. Dental sealants give your teeth additional protection against decay and help prevent cavities by sealing the tiny grooves and are less likely to harbor plaque.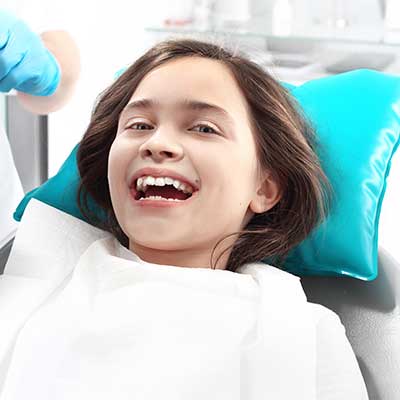 Fluoride Treatment
Fluoride treatments effectively prevents cavities and tooth decay in your children's teeth by covering your teeth and preventing plaque from building up and hardening on the tooth's surface, keeping it healthy and strong.
Are You Looking For a Preventative Dentist Near You?
We are committed to helping you keep your teeth happy and healthy. We offer convenient appointments for all of your preventive dentistry needs. Call us today at (954) 920-2751
Preventive Dentist
Meet Dr. Juan Carlos Giraldo D.M.D
Learn why Dr. Giraldo is a leader in preventative dentistry in Hollywood, FL and how he can help you get renewed confidence in your smile with precise artistry, quality, personalization, and expert dental care.
Our Promise To You
Why Choose Brilliant Smiles of Hollywood for Your Preventative Dental Needs
We know our patients have many options for receiving high-quality prevention based dental care in the Hollywood, FL area, which is why our team is dedicated to providing our patients with the highest quality of dental care in a welcoming, safe, comfortable, and healthy atmosphere. We are here to serve your cosmetic dental needs every step of the way without judgment or shame you for having less than perfect teeth. Your visit will be a comfortable and positive experience, and we look forward to helping you avoid dental problems, enjoy an amazing natural smile, and the lifelong benefits of good oral health.
Patient Reviews
What Our Patients Say
There is a reason we are highly rated and trusted by our patients on Google, Facebook and Yelp.
